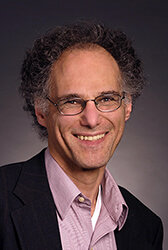 Karl F. Seidman is an economic development practitioner with over 30 years experience in program design and management, the financing and supervision of complex development projects, program evaluation, and the preparation of development plans and strategies. For 25 years, he was Senior Lecturer at MIT's Department of Urban Studies and Planning where he taught graduate courses in Economic Development Finance, Economic Development Planning, and Commercial District Revitalization. His accomplishments include:
Building a $120 million state real estate finance and development authority.

Preparing over 25 local and regional economic development plans.

Completing feasibility studies, market analyses, financing packages, and marketing plans for multiple development projects.

Authoring laws that established two Massachusetts business finance agencies.

Participating in national evaluations of federal and foundation economic and community development programs.
Karl is an active leader in the economic development field. He is a founding director of the Boston Main Streets Foundation, a Past President of the Northeastern Economic Developers Association(NEDA) and former board member of the Council for Urban Economic Development (now IEDC).
Mr. Seidman served as Deputy Director and Chief Financial Officer of the Massachusetts Government Land Bank (now MassDevelopment), a state agency that finances and manages redevelopment projects, where his accomplishment included:
Overseeing the financing and management of $60 million in loans to over 70 projects, including industrial parks, multi-family and special needs housing, office buildings, retail centers and small business incubators.

Designing and implementing the Emerging Technology Fund and the Pre-development Assistance Program.

Implementing plans for the reuse of Fort Devens and redevelopment of the Gloucester State Fish Pier.

Securing $72 million in new capital through an asset-backed financing, tax-exempt bonds and taxable bonds.
ABOUT
Karl F. Seidman Consulting Services advises clients on the planning, implementation, and evaluation of economic development strategies, policies and programs and on the analysis, planning and financing of real estate development projects.
EXPERIENCE
Karl F. Seidman Consulting Services has completed over forty projects for federal, state and local governments, foundations, community development corporations, business associations, and private firms and developers.